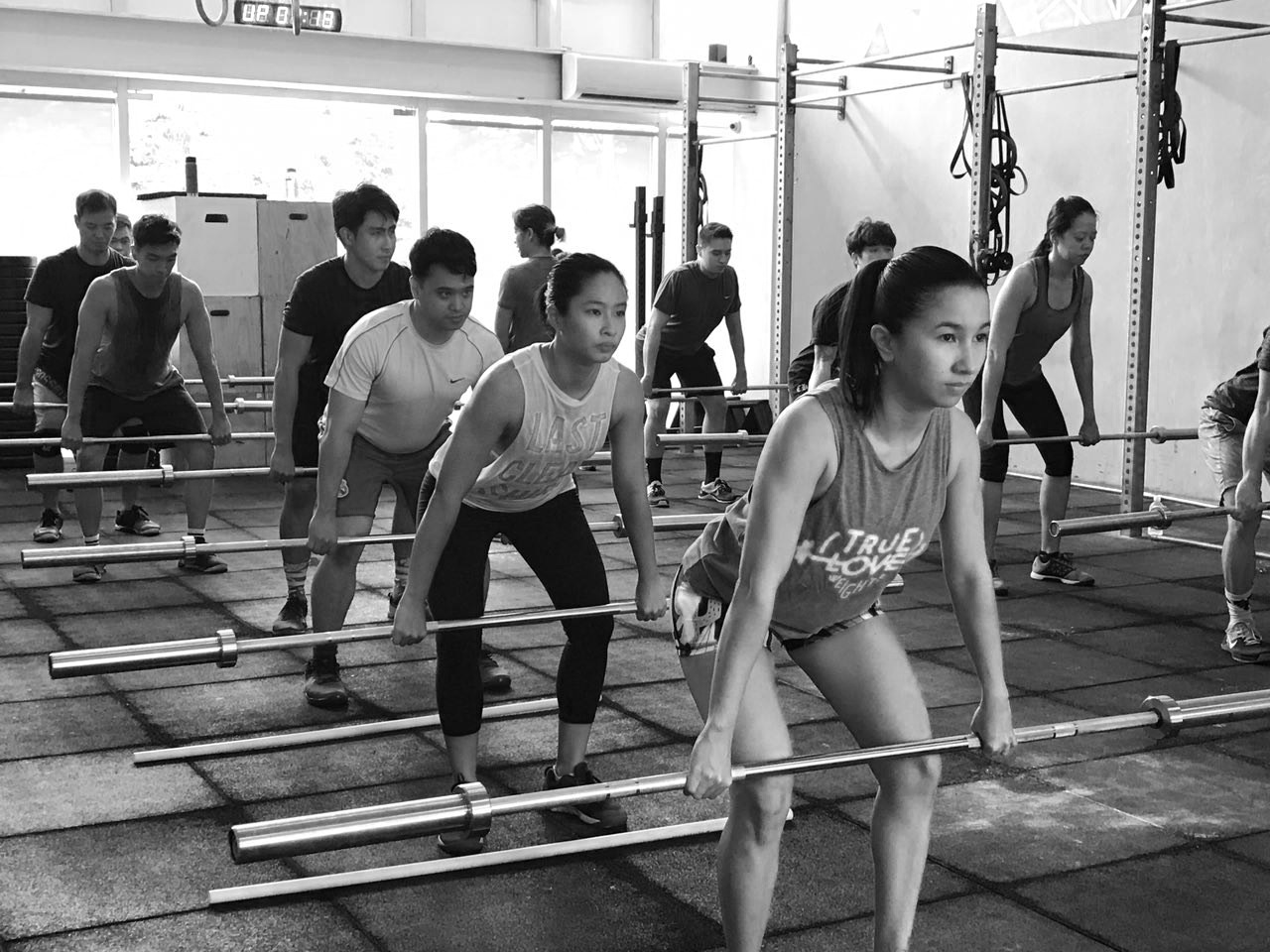 COACH LED GROUP CLASSES
All our classes are led by a coach. The coach is there to teach you, assess your capabilities and help guide you through the day's workout. Group classes aren't just fun, they help motivate and inspire you to keep on going when the workout gets tough!
BEGINNER FRIENDLY
CrossFit is usually seen as "too hard" for beginners. However, here at Habitat CrossFit, we've made sure that beginners are always prioritized and taught basic skills first before any weights are added. We will always ensure YOU are comfortable with what you're doing.
RESULTS DRIVEN
Everything we do is measurable. This means it's easy to track your progress through your scores. You'll even notice how much easier day-to-day tasks become! You'll be amazed with what your body will be able to do after three months with us!
HIGH INTENSIVE + STRENGTH BUILDING
Our classes are mainly composed of cardio, weightlifting (free weights) and gymnastics. We aim to make our members as well balanced as possible; strong but also well conditioned. The main conditioning piece of each class is programmed to be high intensive but we will always encourage you to move at your own pace.
UPON REQUEST
Private Classes must be booked at least 2 weeks in advance. You can opt to schedule this during any time, any day (as long as it does not coincide with any of our regular classes). You may also request to close one of our regular scheduled classes as a private class.
CHOOSE YOUR COACH
Feel free to choose/select which coach you'd like to lead your class. We have a great roster for you to choose from, all with different personalities, specialties and choice of music!
PROGRAMMING
Private classes are usually less technical versions of our regular classes. Feel free to request what level of technicality you'd want in your Private Class!